It was a moment nearly 30 years in the making. PetSmart Charities just passed the 10 millionth adoption! His name is Balto, and his sweet new family already had a house full of kids and pets and hadn't planned to add more just yet. But they ran into their local PetSmart store to pick up some algae cleaner for their aquarium during a PetSmart Charities adoption event in Harlingen, Texas. They stopped long enough to pet a shy, sweet Huskey, and the algae cleaner would just have to wait. They fell in love instantly and instead, brought home their new family member and our 10 millionth adoptee! Stories like theirs help us connect and inspire others to support lost and lonely animals in need of homes. Balto's family generously gave their time to share their one-in-10-million story that included coverage from People.com, Univision and the Kelly Clarkson Show. We found ourselves incredibly thankful for all those that made it happen – adoptive pet parents, local animal welfare partners, PetSmart staff at stores where adoption events take place, and of course our donors. It takes a lot of people with passion and purpose to find new homes for 10 million pets. THANK YOU!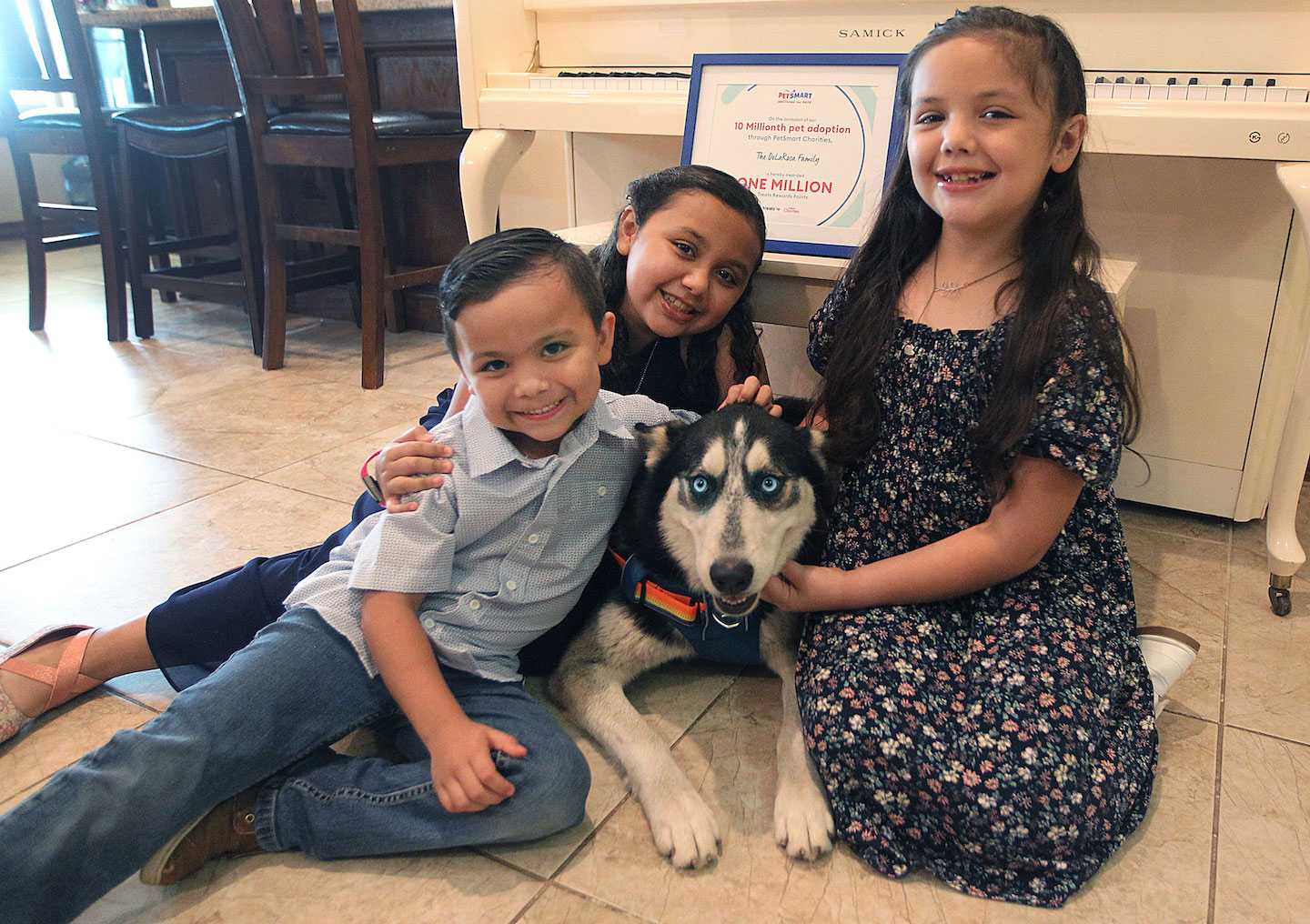 Our Canadian partners also celebrated a momentous achievement – 350,000 of those 10 million pets were adopted in Canadian stores since 1999! That's 350,000 connections, cuddles and car-rides home. It's a milestone that not only brings joy to the families created, but also to store Associates who enjoy watching so many pets walk out of a PetSmart store with a loving family of their own.
As we took time to celebrate these important milestones, there is also a broader story to tell. Since 2011, shelter intakes and euthanasia have significantly declined, for dogs, especially. In 2014, just 50% of shelter pets were saved through adoption. In 2020, that number jumped to 83%. All of us working, advocating, fundraising and volunteering in this space can take pride in the results. The "adopt, don't shop" movement resonated.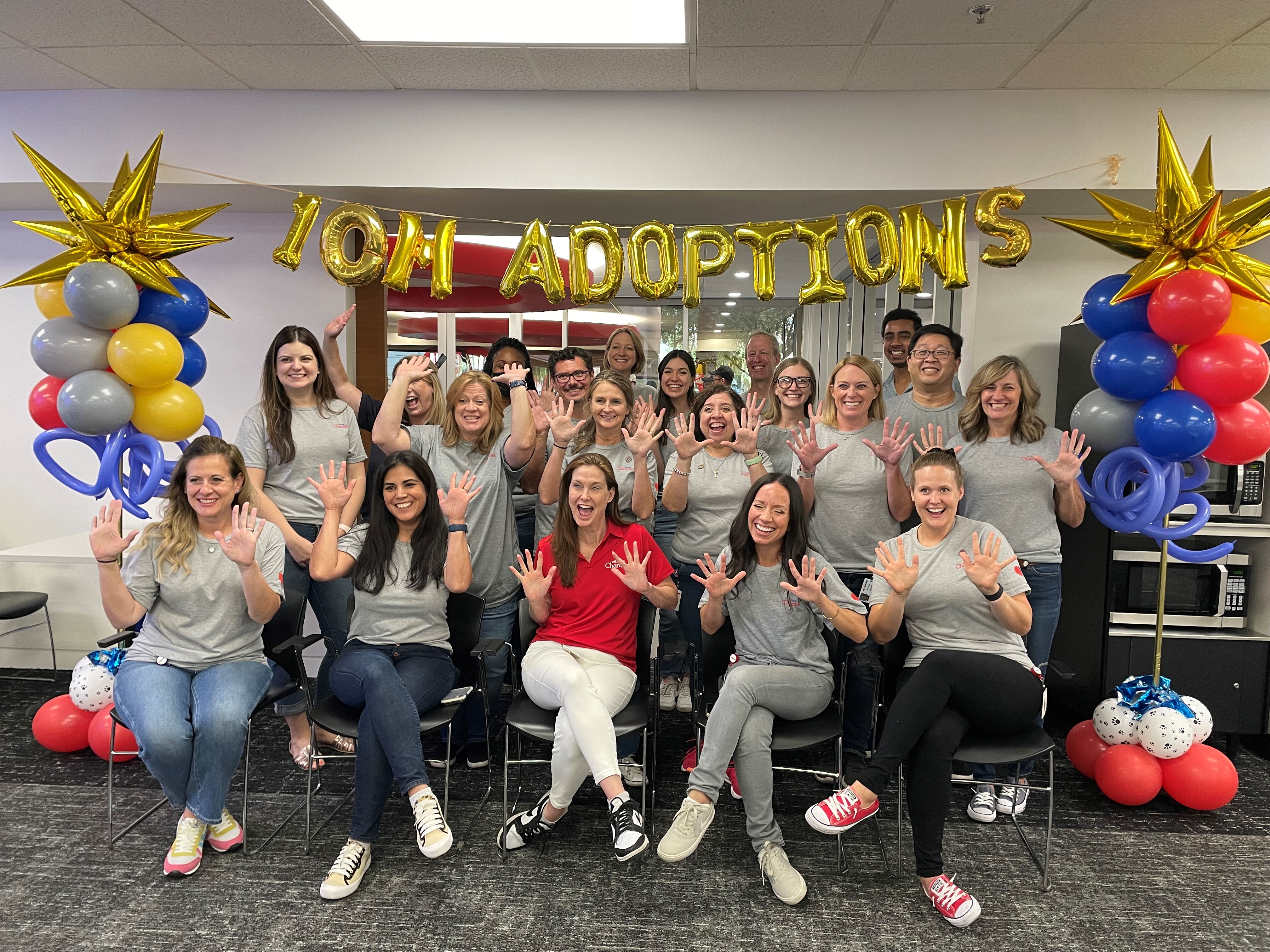 Pet ownership has seen a steep rise, too as more than 23 million households added one to the family during the pandemic. North Americans have never been more in love with pets. Still, since five million pets continue to find themselves in U.S. shelters each year, and another 100,000 in Canada, we know that while our continued support for adoption is critical, it doesn't end there.
Forty percent of low-income people who surrender pets to shelters cite affordable veterinary care as a top contributing factor to that heartbreaking decision. At PetSmart Charities, we believe that loving people from all walks of life should enjoy the benefits of caring for pets. The value of pets to a doesn't depend on the size of their pet parents' bank account, or their ability to access crucial services. We've committed more resources going forward to lend support for programs and services to help keep pets and people together – such as access to veterinary care, pet food insecurity and disaster response.
We want to ensure all pet parents with fewer resources and knowledge gain access to the tools and resources they need to care for their pets' varied needs to do what they do best – love their people. Come back and visit the blog for more information and stories from our executive team as we continue to move forward, and if your organization is thinking about doing work in this space in the US or Canada, reach out and connect with me on Linkedin. Let's talk!
Best,

Aimee