Meet Scout and her touching story.
Scout was found on the side of the road paralyzed from the waist down. She was rushed to receive medical care, but the staff had little hope that she would ever walk again.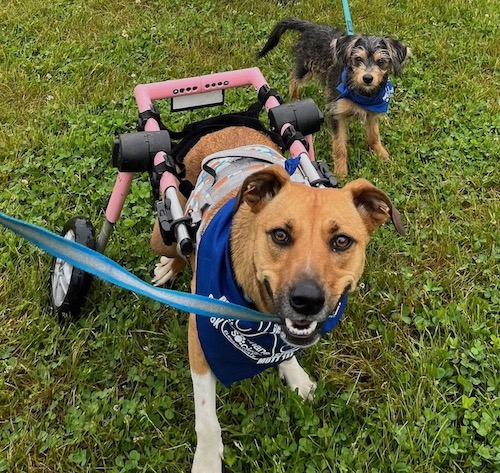 Scout was then brought to one of our partner shelters where she was provided the medical care she needed, including a wheelchair to improve her mobility. Scout was given a second chance at a better life with a foster who took great care of her.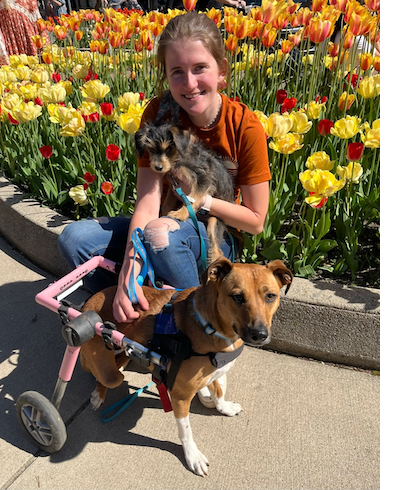 When Scout's mom, Rachel visited the shelter and saw Scout, it was love at first sight. She adopted Scout and they have lived happily together as a family for the past two years.
"We love kayaking, camping, hiking, and swimming. She is the happiest and most loving dog ever, and I'm so lucky to have her," says Rachel. Today, Scout goes to hydrotherapy every week and walks on the water treadmill, which really helps her movement in her back legs.