Say hello to Blink!
A little Chihuahua with a big heart came all the way from San Jose, California to Abbotsford, B.C. to find a loving home.
Some pets have a longer journey than others on their way to finding their adoptive family.  That was the case for Blink—the 300,000th pet to be adopted at a PetSmart store in Canada.
Blink came into a shelter in San Jose, CA as a shy and nervous stray who was missing her left eye. Understandably, she needed a little time to rest and recover.
But time and extra kennel space are something shelters in communities facing large pet overpopulation problems don't often have to spare. That's when rescues like Embrace a Discarded Animal Society are engaged to help transport pets from over-crowded shelters to communities where there is a high demand for adoptable pets—where they have a very good chance of finding a forever home.
Blink traveled from San Jose to Embrace's rescue ranch in Blaine, WA. She spent six weeks learning to love and trust both humans and dogs alike and soon she was ready to find a new home and family—in British Columbia, Canada.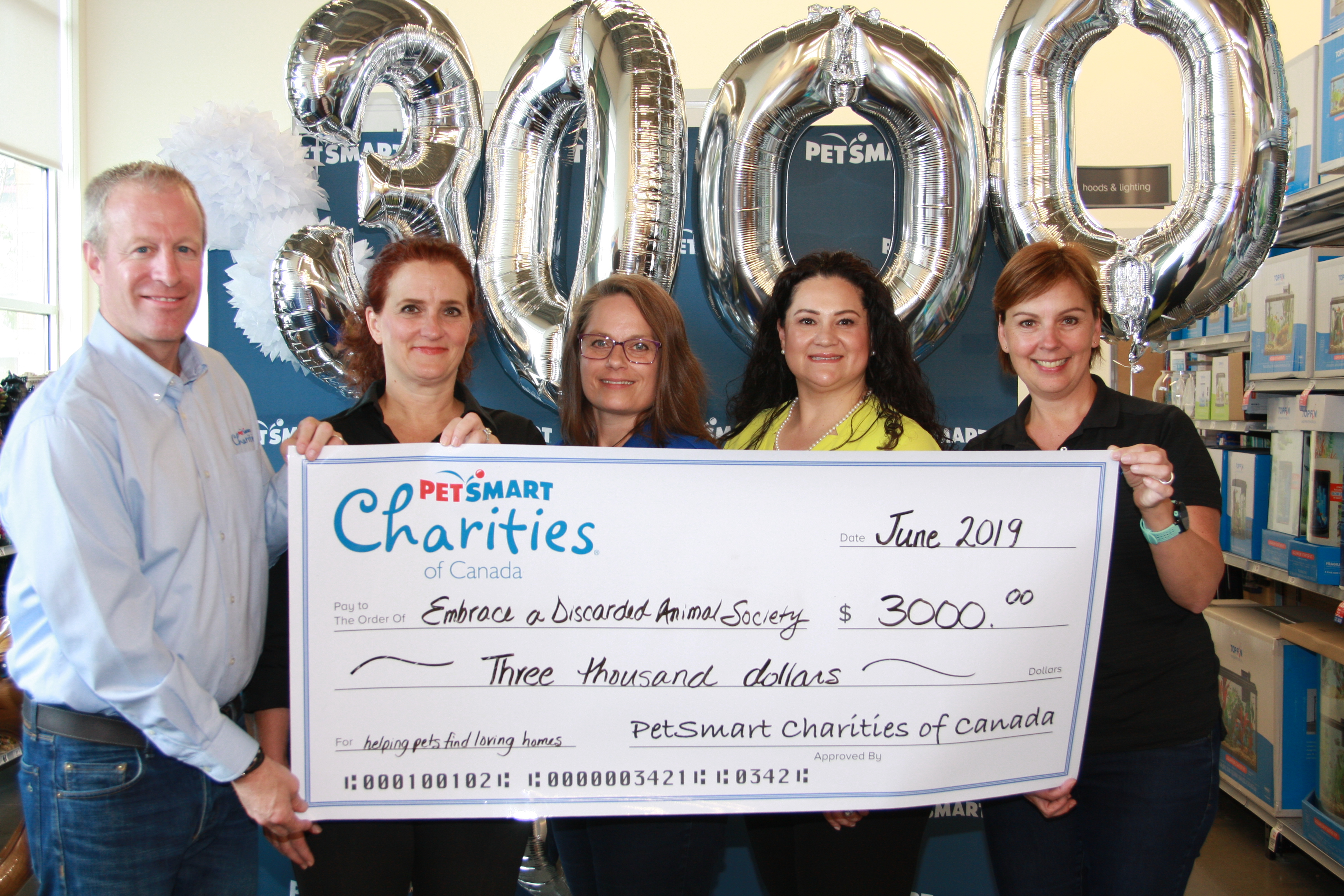 PetSmart Charities of Canada partnered with Embrace a Discarded Animal Society to host an adoption event at the PetSmart store in Abbotsford, B.C. in late June. That event is where Blink found a new home and became the pet that marked the 300,000th adoption milestone for Canada. As we celebrate Canada Day on July 1st, learn how Blink will be celebrating finding her new family and receiving a new name, too.