It takes an incredible group of people to help pets with special needs reach their full potential. In the fall of 2020, CARMA (Cat Rescue Maritimes) in Fredericton, New Brunswick was contacted about a kitten who was born with a deformity that left her without a tail, unsteady on her feet and unable to use a litter box. But that didn't stop CARMA from getting Maze the love and care she needed to live a happy, full life.
After sharing Maze's story with their community, Delcy and Jordan contacted CARMA interested in providing a loving foster home for little Maze. The pair had previously fostered 2 adult cats and 5 kittens for CARMA, and with special needs cats of their own, they were the perfect fit.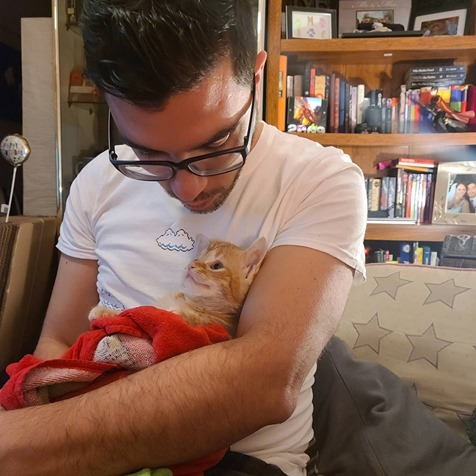 PetSmart Charities of Canada has been partnering with CARMA for over a decade and in 2020 awarded them a $15,000 Adoption Prep grant to help cover medical costs and prepare pets for adoption. In Maze's case, this meant constant care at their local vet for nearly a month before she moved in with her foster family.
Despite her disability, Maze settled into her new home and her big personality began to shine through, leaving a lasting impression on her foster family. Before long, Delcy and Jordan knew they had to give her the forever home she deserved. In March of 2021, they made it official, finalizing the adoption at their local PetSmart store. The pair even started an Instagram account for Maze so people interested in her story could follow along on her journey.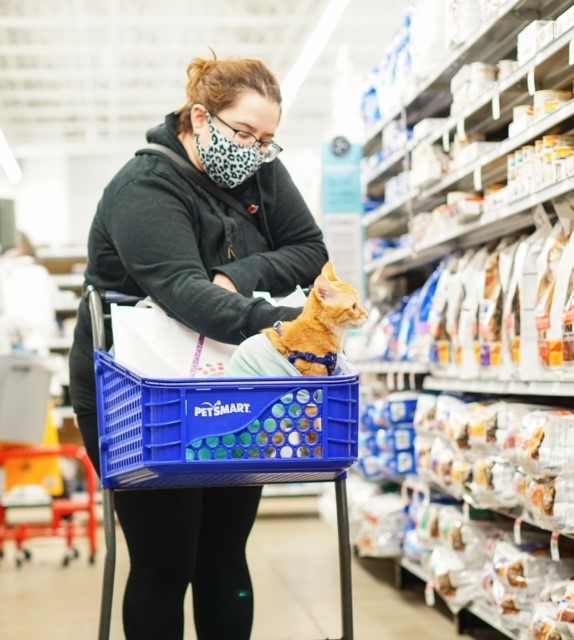 "Maze is doing fantastic," said Delcy after adopting Maze. "She's adapted to living with the other three special needs cats as well and adores cuddling with one especially." They have settled into a routine that gives Maze the care she needs to live a happy life. "She's just the sweetest with every human and gives kisses to anyone who asks for them and loves her adventures to PetSmart to make new friends."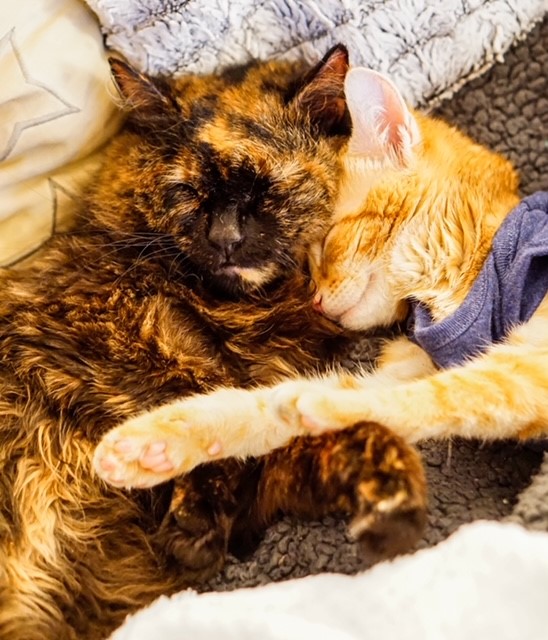 It's thanks to generous donations from supporters like you that PetSmart Charities of Canada can provide grant funding to hundreds of animal welfare partners across the country. Donate today to help make a difference in the lives of pets in need like Maze.