For someone facing hospitalization, domestic violence or homelessness, the thought of having to give up a pet can add an enormous amount of stress to an already difficult situation. Oftentimes pets are a source of strength and companionship, and the thought of not being able to keep and care for their pet can be a barrier to people accessing the help they need. Zachary's Paws for Healing in Hamilton, Ontario recognizes the healing power of pets and offers services to support people by helping care for pets during times of illness or transition.
Based in Hamilton, Ontario, Zachary's Paws for Healing began working with hospitals in the area by arranging to have pets visit their pet parents in hospital. "We have provided over 3,000 companion pet visits in the last five years," says Donna Jenkins, founder of Zachary's Paws for Healing. Donna and her team of volunteers are well known in the Hamilton area hospitals for bringing the healing power of pets to pet parents with companion visits, and by providing over 1000 volunteer hours a month with therapeutic animal visits. "Once visits started in 2015, it became apparent that there were many patients that needed support at home to care for their pets. Seniors, especially, were not getting the hospital medical care they needed for fear of losing their pet while they were in hospital," explains Donna.  Since then, Zachary's Paws for Healing has provided foster care for 1700 pets, for anywhere from 24 hours to a year, while their pet parents sought treatment. "We've provided foster care for pets ranging from dogs, cats, rabbits, birds, geckos, hamsters and even a potbellied pig."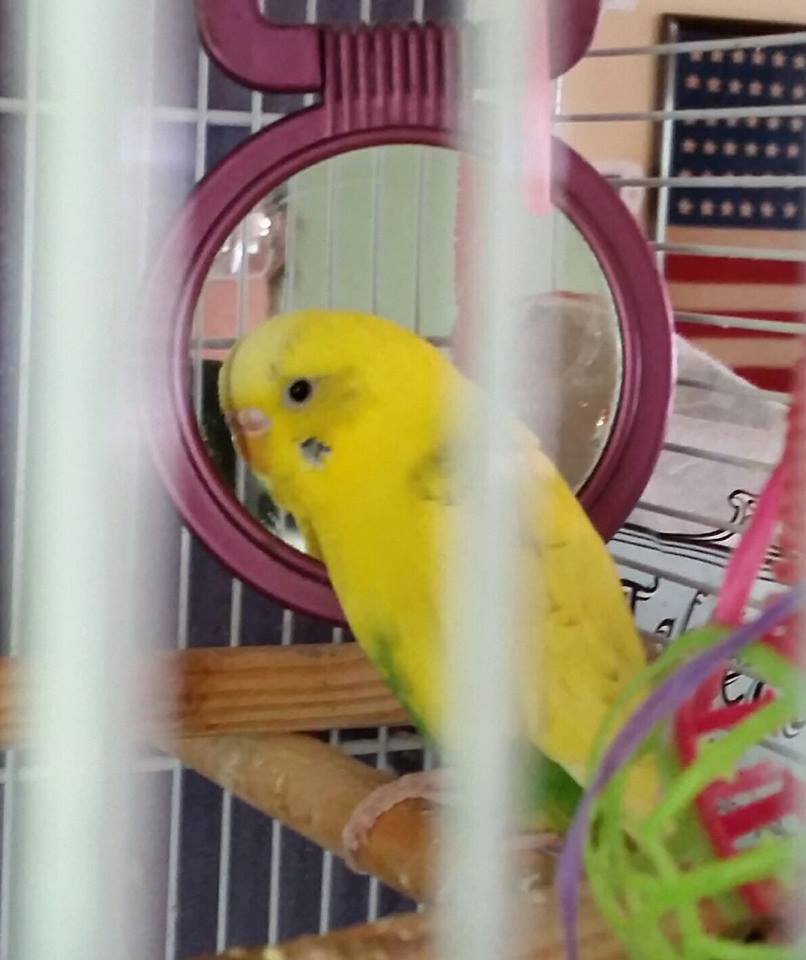 Pretty Bird, who was fostered by Zachary's Paws for Healing for 6 weeks.
Grant Funds Help Care for Pets and Expand Services
The organization is run solely by a team of 100 volunteers, 30 of which are also foster families. All food and supplies are provided to foster families free of charge to keep the pets in their care healthy and happy until they can be reunited with their pet parent. That's where PetSmart Charities of Canada stepped in, providing Zachary's Paws for Pets with a $37,032 Preserving Families grant in 2019 to support their effort to keep pets with the people who love them. "Through the generous grant from PetSmart Charities of Canada, the pets receive their shots, spay/neuter and microchips. This partnership helps to make sure that loving homes do not lose their beloved pet due to an unforeseen medical treatment," says Donna.
With the support of the grant, Zachary's Paws for Healing was also able to expand their services to help people facing homelessness and those fleeing domestic violence. "To make sure that every woman could seek safety and help, we opened our doors to foster their pets until the women were safe and could take their pets back. To date we have fostered 24 dogs and cats with this new service," says Donna. They have also been able to extend the service to those facing homelessness and have fostered nine dogs and cats to date. "We assist to foster a homeless family's pet until they can get new permanent housing. In the Hamilton area, that takes approximately 5 months."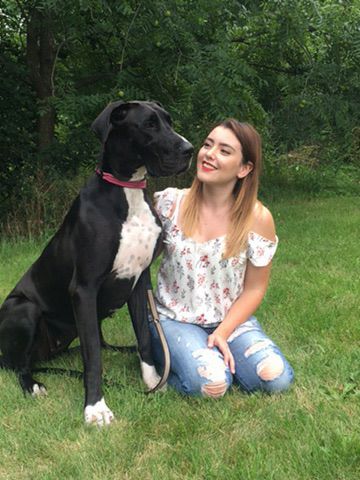 Jada with her foster Mom, Casey. Jada was in foster care with Zachary's Paws for Healing for almost a year before being reunited with her pet parent.
Facilitating Happy Reunions Between Pet Parents and Their Pets
Zachary's Paws for Healing has been able to facilitate an extraordinary number of happy reunions between pets and their pet parents. "Out of all the pets we have fostered, all but a tiny percentage of one per cent have been returned back to their loving homes," says Donna. For that one per cent, volunteers ensure the pets find new loving homes. "The pets that we place for adoption are those that the patient has passed away or can no longer return to live on their own, or they simply cannot physically care for it any longer.  We are always saddened by these situations, and we are so careful to find them new homes that their owner would approve of."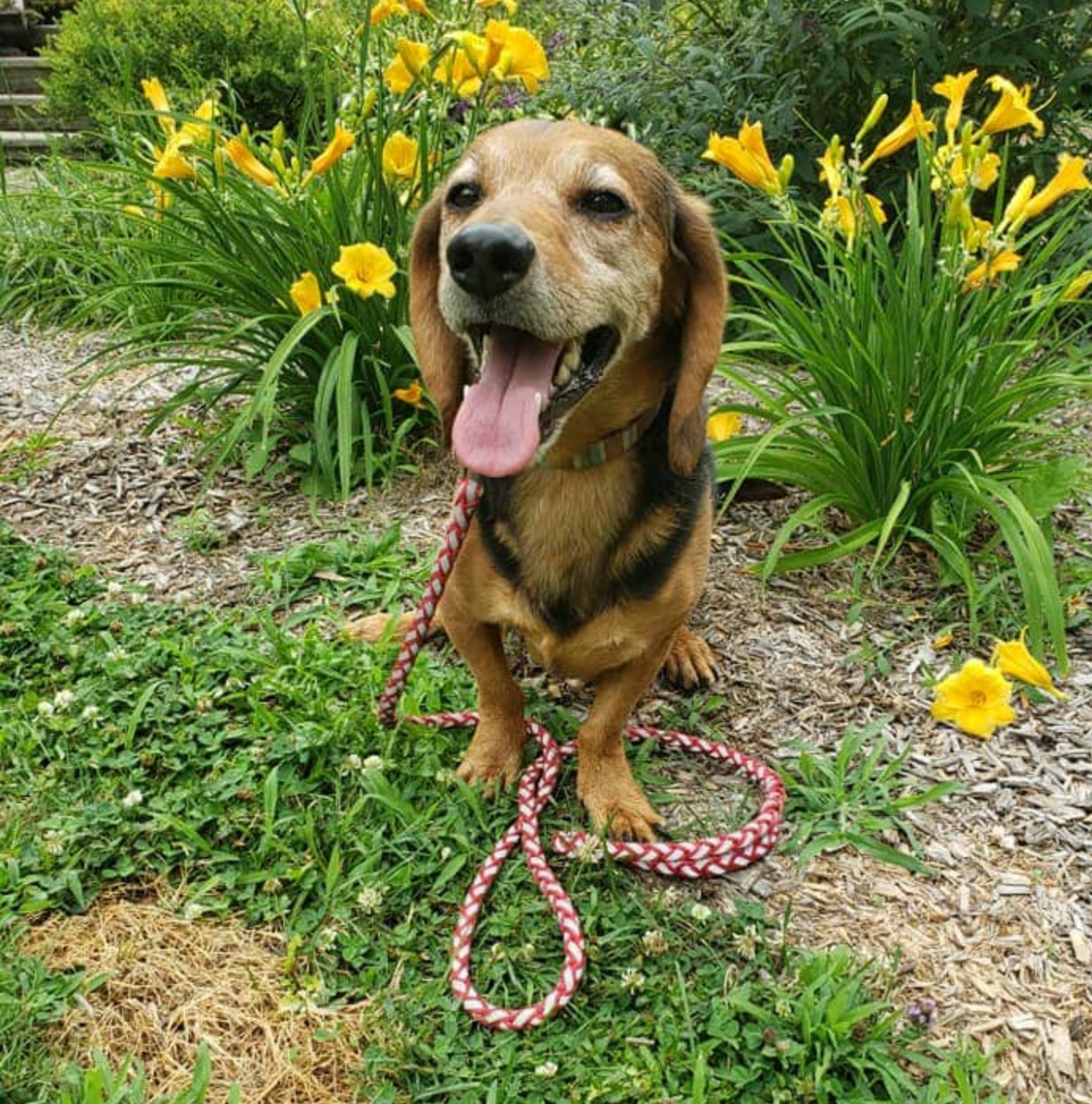 Mooch, who was adopted by a new loving family after his owner entered hospice care. He was fostered for over a month by Zachary's Paws for Healing.
Serving the Community One Pet at a Time
"We are so proud to be partnered with PetSmart Charities of Canada. There is so much need that we are satisfying," says Donna. With the services Zachary's Paws For Healing continue to provide the Hamilton community, PetSmart Charities of Canada is proud to support their tireless work keeping people and pets together. "Our partnership with PetSmart Charities has allowed our small organization to serve our community in a huge way."
To learn more about Zachary's Paws for Healing, visit their website