March 23, 2022, Phoenix — Celebrated technology executive, transformation leader and diversity advocate Manjit Singh recently joined the Board of Directors at PetSmart Charities, North America's foremost funder of animal welfare.
Singh has served as a champion of innovation for high-profile companies including The Gillette Company, Toyota Motors North America, The Clorox Company and Chiquita Brands. He currently serves as Chief Operating Officer at Knock Inc. and is involved with several Boards. In all roles, he is a strong advocate for diversity, equity and inclusion. PetSmart Charities welcomes Singh's visionary expertise and passion for the welfare and safety of animals.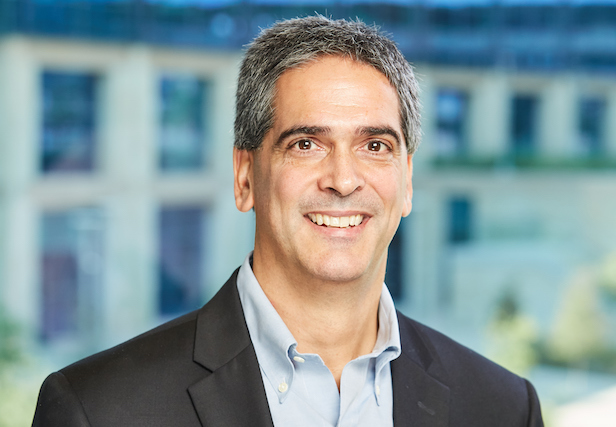 "Manjit brings an impressive toolbox of skills," says Aimee Gilbreath, president at PetSmart Charities. "We're confident his expertise and passion are going to be an asset as we tackle complex problems. And — we love that he's a cat dad!"
Singh is known in the technology community as a visionary, transformational leader, innovation champion, and cybersecurity advocate. He was an early adopter of pivotal technologies including the Internet at Procter & Gamble and the Cloud at Chiquita. He built a thriving reputation for helping organizations transform their operations through the application of digital technologies well before the term "digital transformation" was established.
"Sunny" rescued him from a difficult time in Singh's life when, out of the blue, the cat strolled on to his porch and jumped into his lap. He purred his way softly into Singh's heart; he and his wife were so in love that she underwent allergy shots just to give him a loving home. "It was such a beautiful surprise and instant bond," he remembers.
"Animals cannot speak for themselves but are such a vital part of our society and family life," said Singh. "And our ability to give them a voice by supporting animal welfare organizations doing the critical work to keep them safe and give them homes is very gratifying. The depth and breadth of the work PetSmart Charities supports inspired me to join the Board, to give of myself as the pets in my life have given to me. And together with our partners and donors, make a significant impact as the organization drives deeper change into the welfare of animals."
Singh has been recognized for his many accomplishments in business and in support of diversity, including receiving the Consumer Goods Technology Chief Information Officer of the Year and the National Diversity Council Top 50 Chief Information Officers awards in 2017.
Singh joins Charities' Board of community leaders from the corporate, finance and animal welfare sectors. Together they deliver governance, oversight and expertise to the charity dedicated to improving the quality of life for pets and their people, especially those in socially vulnerable populations.
PetSmart Charities® is committed to making the world a better place for pets and all who love them. Through its in-store adoption program in all PetSmart® stores across the U.S. and Puerto Rico, PetSmart Charities helps nearly 600,000 pets connect with loving families each year. PetSmart Charities also provides grant funding to support organizations that advocate and care for the well-being of all pets and their families. Our grants and efforts connect pets with loving homes through adoption, improve access to affordable veterinary care and support families in times of crisis with access to food, shelter and emergency relief. Each year, millions of generous supporters help pets in need by donating to PetSmart Charities directly at PetSmartCharities.org, while shopping at PetSmart.com, and by using the PIN pads at checkout registers inside PetSmart stores. In turn, PetSmart Charities efficiently uses more than 90 cents of every dollar donated to fulfill its role as the leading funder of animal welfare in North America, granting more than $500 million since its inception in 1994. Independent from PetSmart Inc., PetSmart Charities is a 501(c)(3) organization that has received the Four-Star Rating from Charity Navigator for the past 17 years in a row – placing it among the top one percent of rated charities. To learn more visit www.petsmartcharities.org.
Media Contact:
Diane Meehl
dmeehl@petsmartcharities.org
Follow PetSmart Charities on Instagram: @PetSmartCharities
Follow PetSmart Charities on Twitter: @PetSmartChariTs
Find PetSmart Charities on Facebook: Facebook.com/PetSmartCharities
See PetSmart Charities on YouTube: YouTube.com/PetSmartCharitiesInc