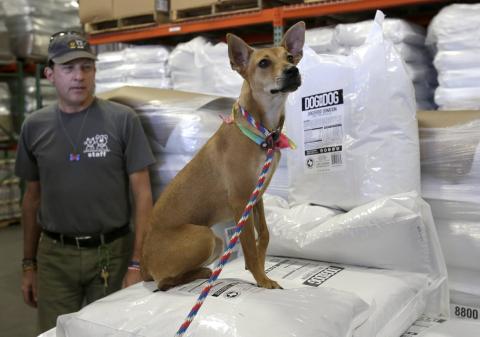 In September 2016, PetSmart®, PetSmart Charities®, and PetSmart Charities of CanadaTM, together with DOG for DOG ® DOGSFOOD, celebrated a milestone of donating one million meals to dogs in need through philanthropic pet food brands sold in PetSmart stores.  Over the past few months, PetSmart Charities and PetSmart Charities of Canada have donated truckloads of food to more than 20 animal welfare organizations and pet food banks across Canada and the United States. 
Here in Canada, 27,200 pounds of donated food (or almost 55,000 meals) will be helping two shelters feed pets in need. 3,200 pounds have been sent to the Upper Credit Humane Society in Erin, Ontario, while 24,000 lbs were delivered to Charlie's Food Bank, which is operated by the British Columbia SPCA.  Charlie's Food Bank, named after a dog that passed away after being starved by his pet parent, has a unique and noble mission of providing food to pets of people living on or near the poverty line, living outdoors, or who are seniors, often living on a fixed income.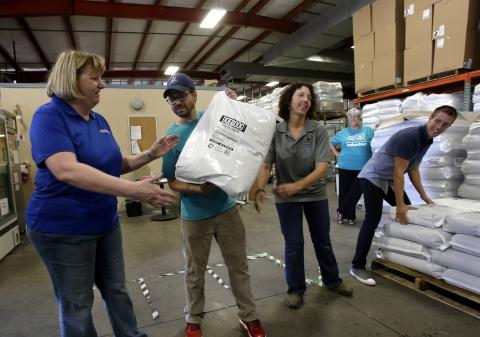 This is just one more way PetSmart Charities and PetSmart Charities of Canada, together with various suppliers and vendors, are dedicated to saving the lives of pets. 
In this photo, Rocky Kanaka, Founder of DOG for DOG® and host of the popular Save our Shelter television show, along with PetSmart and PetSmart Charities representatives, are pictured unloading a truckload of donated DOG for DOG® DOGSFOOD at the Pima Animal Care Center warehouse in Tucson, AZ, which represents the final pet food donation for this million-plus meal give.